Auto Club 500 at California Speedway February 23 - 25, 2007
I got Todd Bodine's autograph Friday morning in the Craftsman's Truck garage.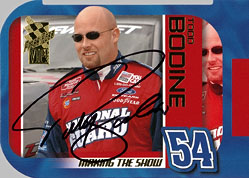 Friday afternoon during Nextel Cup qualifying I hung out in the pits along the wall by pit out. That's where the drivers walk out to their cars and some walk back after their qualifying run. I missed a few autographs cause the driver only signed along the opposite wall. But I did get 14 autographs.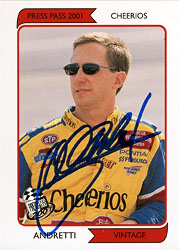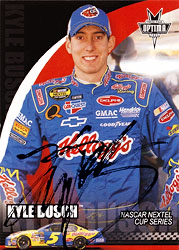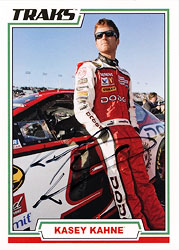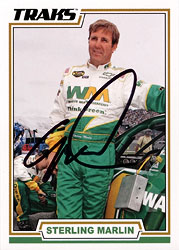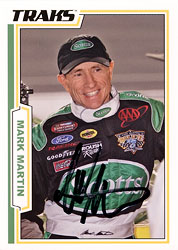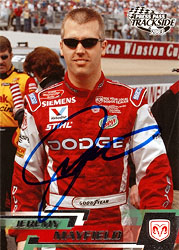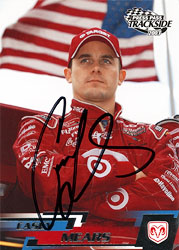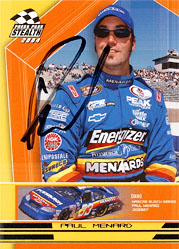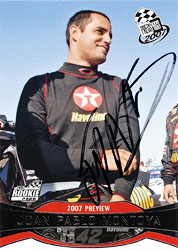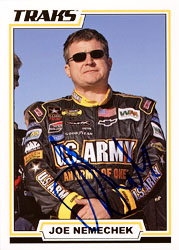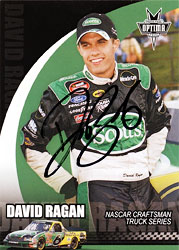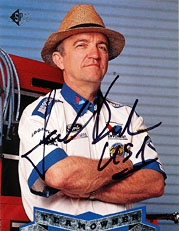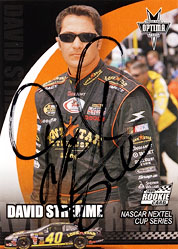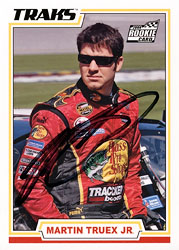 Saturday I spotted Larry McReynolds in the Speed souvenir trailer and got his autograph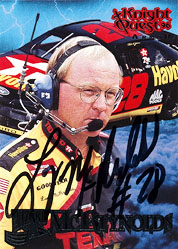 Sunday morning I toured souvenir to see who was signing. There were several drivers in the front section but you needed a ticket. Tickets were given out at 7 AM and we didn't arrive until 8:30. But in the back section I found Reed Sorenson - no ticket needed and no line!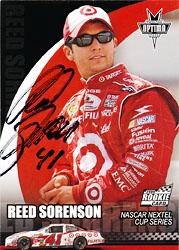 That's it! Pretty good autograph weekend