Introducing Champion Norwest Repeater a.k.a. Echo!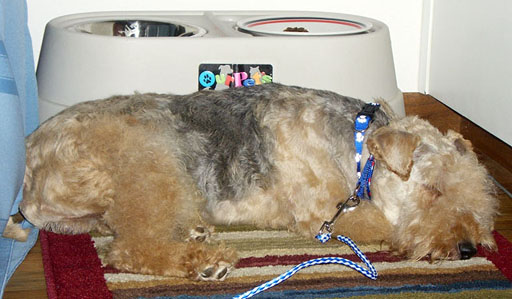 Hi!! I'm Echo. I assumed the role of "The Terrier of Team Terrier" on July 11, 2009. My birthday is March 13, 2003. I'm a retired show dog and was rated the #5 Lakeland in the country! This picture was taken my very first day with Mike and Kathy. I've heard this is a nice place - but I'm not sure yet, so I just settled down by my food station in the corner to check out the lay of the land.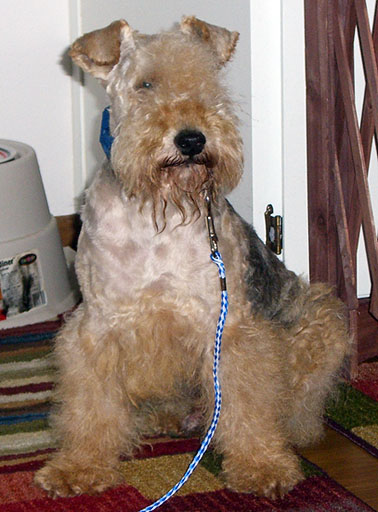 I've never lived in a house before.
I'm use to my kennel run.
I need a little house training, so they keep a lead on me to insure I don't make any mistakes.
So far I haven't needed ANY corrections!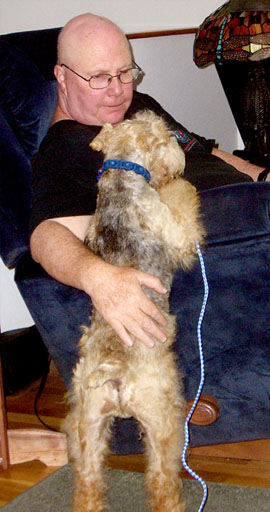 Mike had a goodie - but he wouldn't share.
He said it was bad for me.
I'm not so sure about that!
I'd really like to see and try it for myself.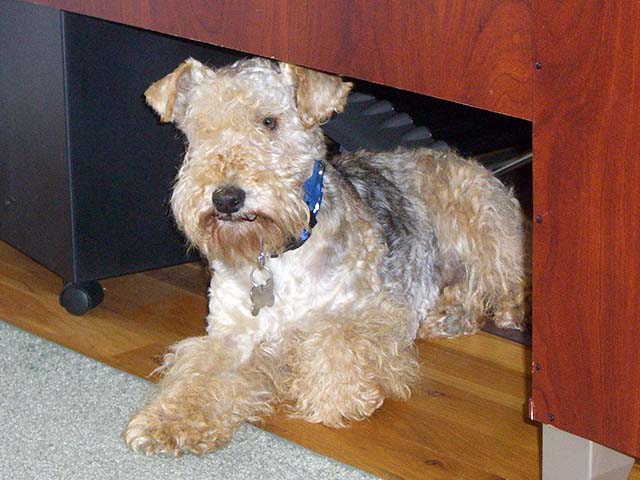 I found a nice "den" under Mom's computer desk.
Sometimes she gets in the way - but I just wiggle in and get comfortable!

August 2009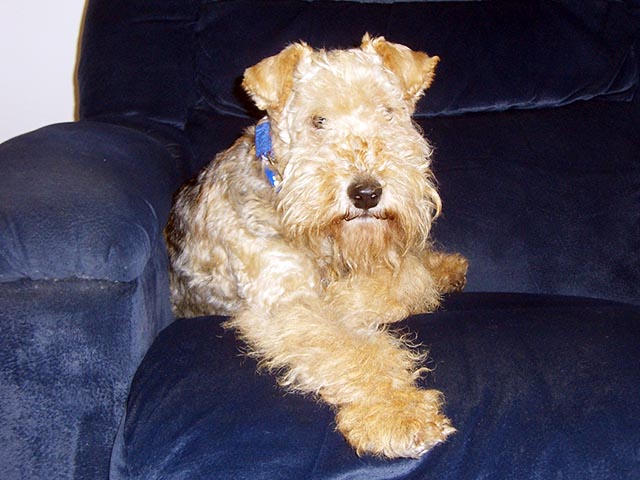 What ya gonna do about it Mom?
One time you invited me to sit in the chair with you.
Now it's my chair - you go back to the computer!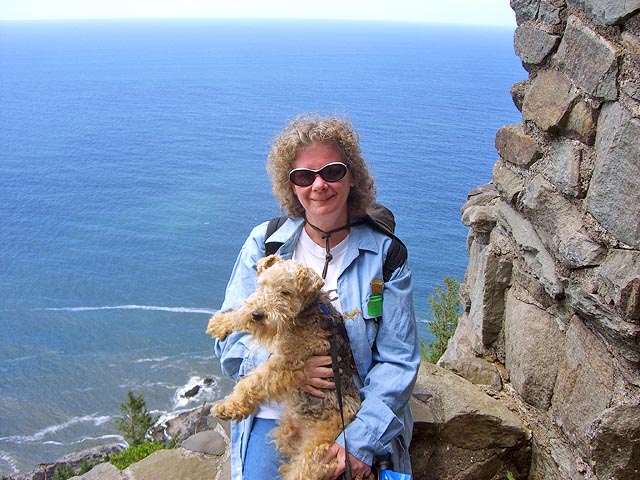 This is me & Mom at the Stone Shelter on the top of Cape Perpetua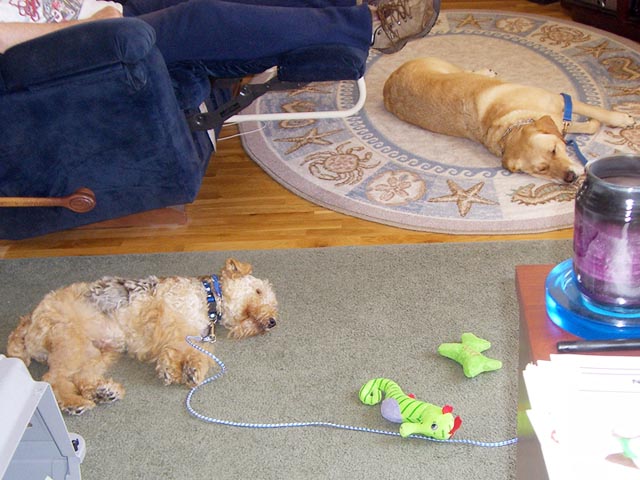 Mom and Dad "baby sat" for a few days.
Entertaining company is really exhausting!
After playing hard we both just collasped for a nap.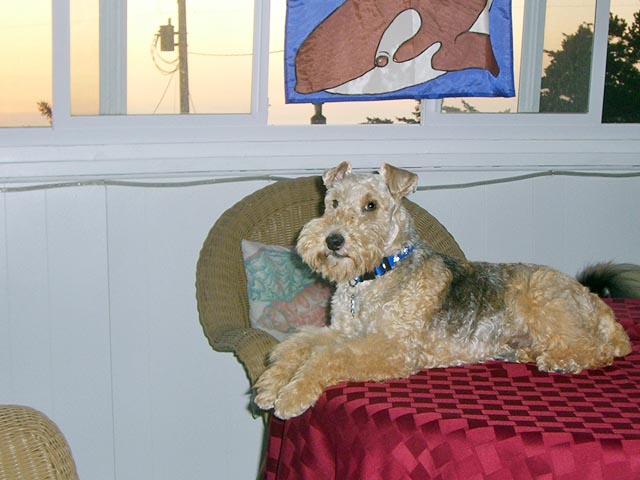 I just discovered that if I jump up on the chair I can jump to the table.
Now I can look out the windows!
Mom laughed, took my picture, then made me get down
She's afraid I'll jump from the table and hurt myself.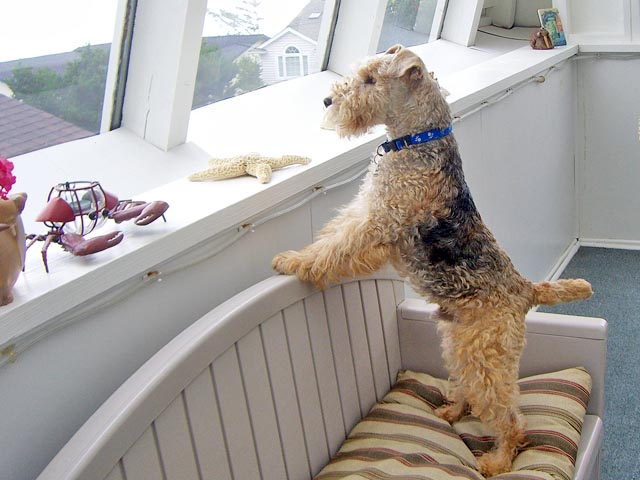 Well if I can't get up on the table, this bench works just as well. As a matter of fact it's even better because it's closer to the window! Little Lakies just have to be inventive.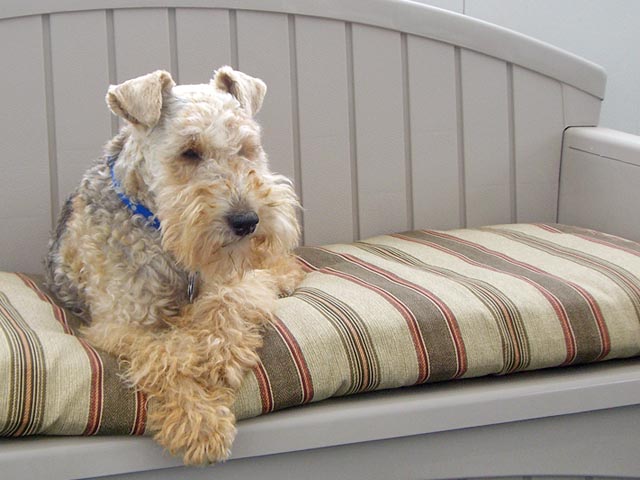 HI Mom! I'm just laying here being good! No need to keep checking up on me!!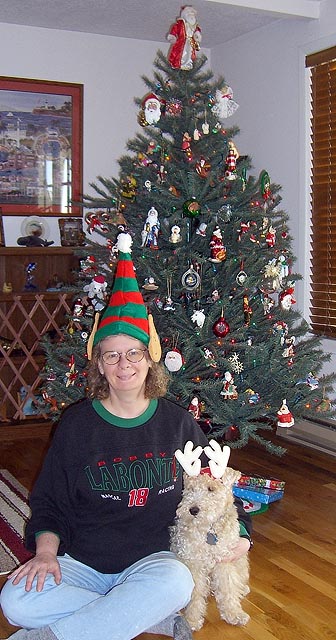 My 1st Christmas here and look what Mom makes me wear!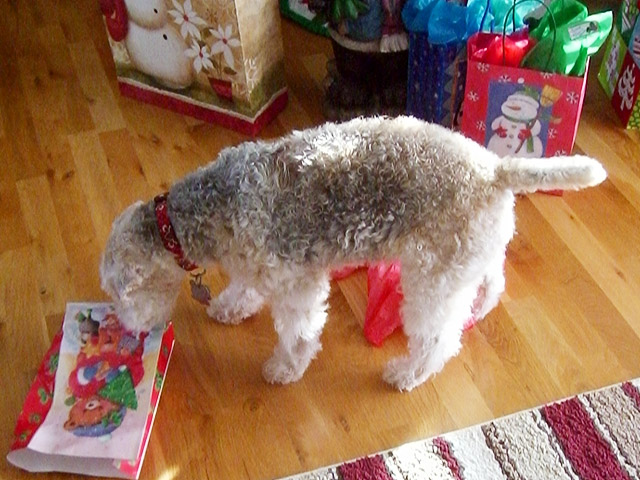 December 2014. I LOVE Christmas - I get so many presents.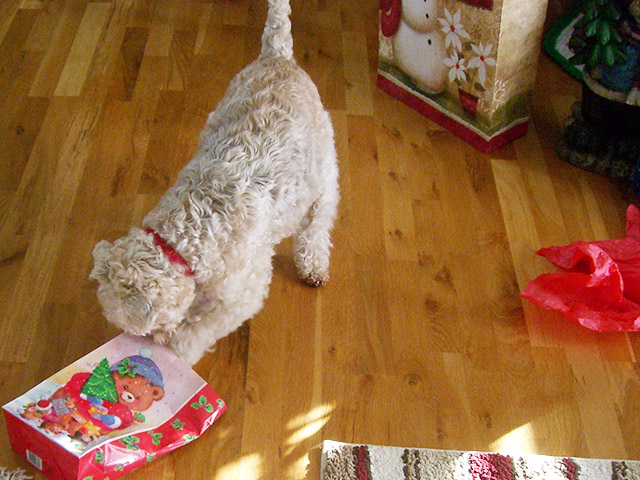 Sometimes it's hard to get stuff out of these gift bags.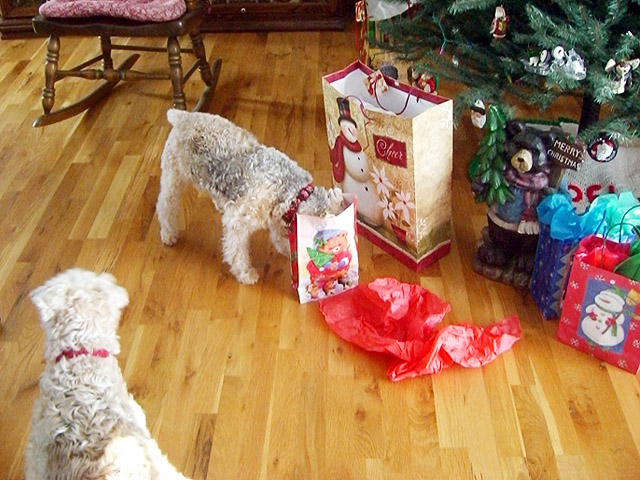 I know there is more in here. Maybe my friend Wanda will come over and help me get it out!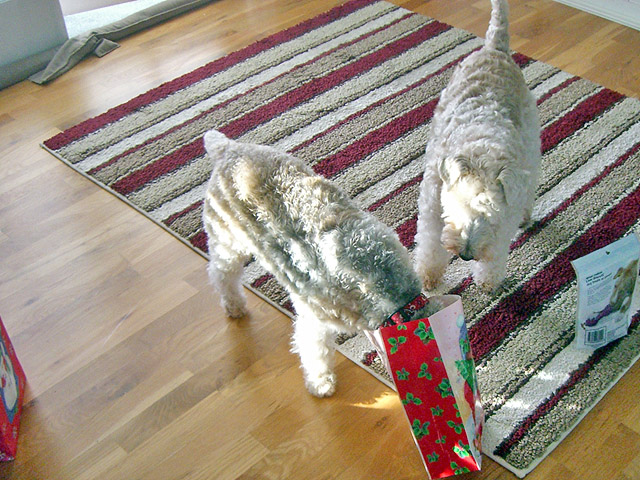 Come on Wanda, lend me a paw.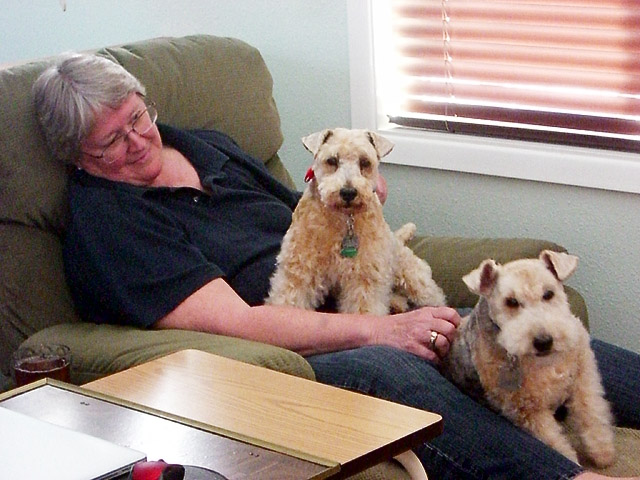 May 2016
Sometimes my friends Diane and Wanda come over to watch a movie at my house.

There will be more about me later
Check out my Family Tree - see my Pedigree
I'm a Champion - Check out my Awards
This page debuted July 12, 2009