These are some miscellaneous pictures of our garden.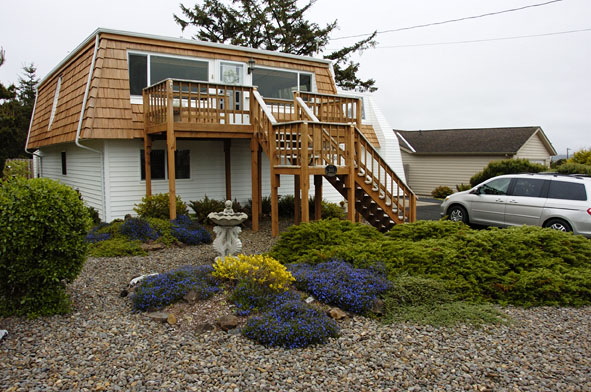 This is the front of our house as it looked when we moved in back in 2008.
We've never been real fond of the huge Juniper. Slowly but surly I've been making changes. In June 2013 we had the Juniper taken out.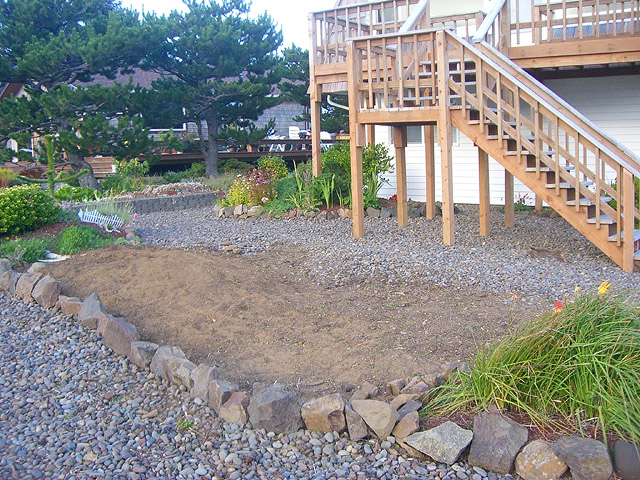 Here is my nice new planting area that I can fill with flowers!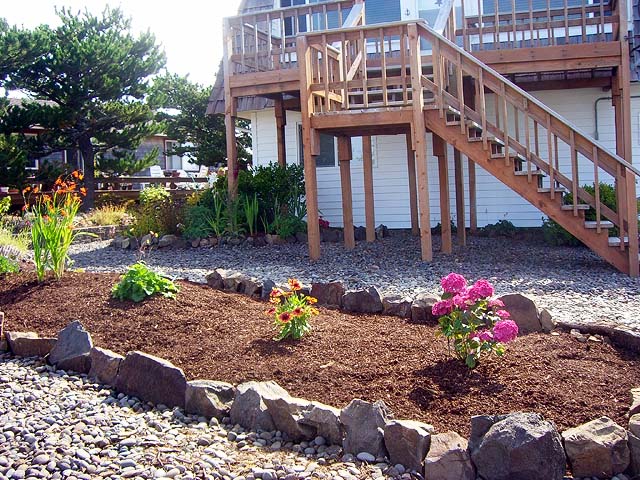 Here's what I've planted so far.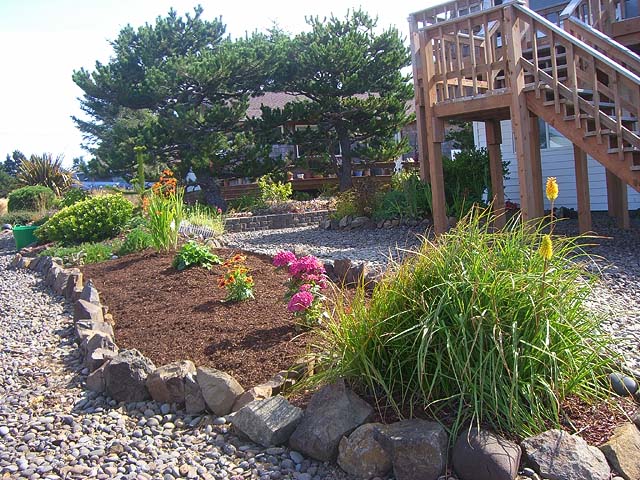 I'll see how these do, then in the spring I'll put some short plants along the front.
| | | | |
| --- | --- | --- | --- |
| | We woke up on 4/19/08 to hail covering the flower beds | | My poor plants were shivering! |
| | Luckily it melted away pretty fast. | | Our red azalea in full bloom 5/22/08 |
| | These "alien pod plants" grow in the side garden | | We bought this Mary Poppins azalea at the nursery. I love the color of the flowers & leaves |
| | 6/1/08 our Rhododendron finally starts to bloom. | | 6/1/08 this pink azalea is under the deck. |
| | Some sort of geranium I think. | | The Blackeyed Susan finally has some flowers - 07/19/2008 |
| | The "alien pod plants" turned out to be Asiatic Lillies | | They grow best in the shade under the tree. |