Ch St. Roques Annie Royale a.k.a. Annie the Lakeland Terrier of Team Terrier's Awards
Annie didn't have a very long career as a show dog - only about 1 1/2 years. But she did earn the title "Champion". These are her awards.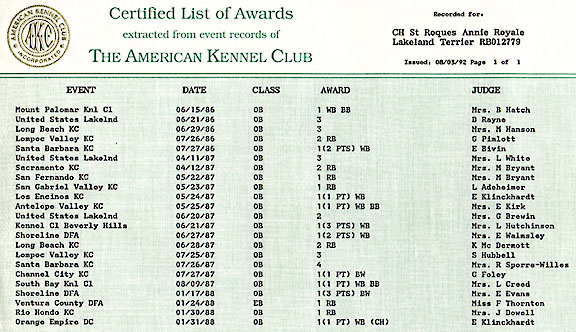 Click the above buttons to vote


Click the button then click the matching button on the site!