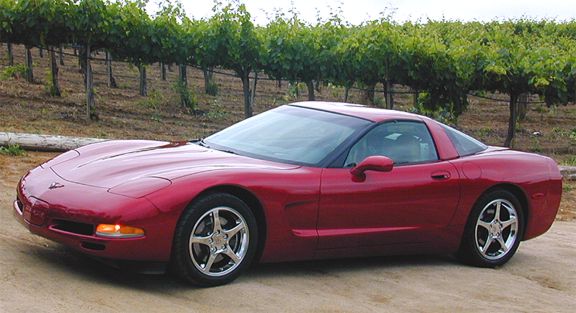 2001 Chervolet Corvette Coupe (Current Car)
Magnetic Red II, Oak interior
5.7L V8
4 speed automatic
Purchased new. Corvette the great American sports car! I've wanted a Corvette for 30 years. I love this car! Owning a Corvette is like being a member of a cult . . . maybe I'm getting carried away, but there is a definite camaraderie among Corvette owners.